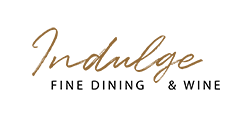 Indulge Fine Dining
Indulge Fine Dining offers a one-table concept where you can enjoy a fantastic, personalised, experience of fine dining paired with one of Kenya's best wine collections.
Curated by our dedicated team, Indulge's cellar is home to an extensive collection of hand-picked wines that will appeal to every palate. Offering a combination of old & new world wines you will discover flavours that entice the senses and enhance any meal.
Indulge grows much of its own produce at the private Sands Farm. A small scale, organic farm that prides itself in suppling high quality, organic fruit & veg grown in a sustainable manner. By growing our own, we can ensure quality and freshness at every step and in every dish.