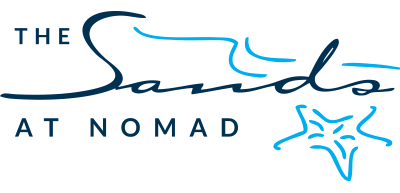 The Sands At Nomad
The Sands at Nomad epitomises laidback comfort in an atmosphere imbued with discretion, warmth and exclusivity.
Situated on the glistening white shores of the award-winning Diani Beach, The Sands at Nomad provides an idyllic beach getaway.
With just 29 suites and rooms, The Sands at Nomad perfectly capturs the concept of the boutique hotel within an intimate yet spacious environment. The hotel is nestled within 26 acres of indigenous coastal forest, which catches the cool sea breeze and is a haven for wildlife. All rooms are awash with white walls, vivid ocean blues and Swahili architecture with a contemporary twist.
The Sands at Nomad is a proud of recipient of the Travel Life Gold Certificate for our work on sustainable tourism for development. We have been a leading light on environmental and conservation issues on Kenya's south coast since 2005. As part of our 'Thinking Green' philosophy, all decisions taken across the hotel consider the local and natural environment. The Sands' 'Green Team', led by a dedicated Sustainability Manager, has pioneered a local waste management and recycling scheme and delivers fresh harvests from the Nomad organic farm straight to our restaurant kitchen. We support sustainable fishing with seafood measuring boards and use biodegradable paper straws and LED lights in our restaurant, avoiding the harmful toxins emitted from burning paraffin wax candles.
Our hotel beach frontage is home to a turtle hatchery with the aim of protecting engendered sea turtles. Lucky guests can witness the heart-stopping spectacle of turtle hatchlings breaking free from their nests and making a perilous dash for the sea.
A must-visit during your stay at Nomad is our onsite marine education center, staffed by a marine biologist and education manager, where guests can uncover more about Kenya's amazing marine life, the grave threats facing our oceans and how to live sustainably. A variety of interactive and creative art activities are available for children to enjoy.
We offer an extensive range of services and facilities including a soothing spa retreat, swimming in our alluring, galana stone pool, a gym, yoga and fitness sessions on a dedicated yoga platform and early morning forest walks. A watersports center provides first-class equipment and expert instruction for various ocean-bound activities. Guests can kayak to Diani's stunning sand island, take a stand-up paddleboard through pristine waters, surf the waves at high-tide or enjoy a gentler windsurfing session in calmer seas.
There's also the unmissable chance to explore the magical depths of the Indian Ocean with Kenya's premier diving center, Diving the Crab. Based at The Sands at Nomad, Diving the Crab offers an unparalleled level of service with PADI certified diving courses for new and experienced divers as well as junior courses for children.
Whether you're dreaming of a low-key day on the beach, camel riding and building sandcastles, sun-kissed days on a private sunbed, a dolphin safari or a deep-sea fishing excursion, The Sands can help you have the holiday of a lifetime.
Food is an integral part of a stay at The Sands. Our a la carte menu in our beachside restaurant offers a superb choice of international cuisine using the finest local ingredients. A special daily menu offers further culinary delights. Fruit, vegetables, eggs, herbs and spices are sourced from the Nomad organic farm. Delicious Italian pizzas are made in a wood-fired pizza oven. Younger guests are catered for with a special children's menu while guests of all ages are sure to be tempted with homemade ice-cream from the Nomad ice-cream parlour
.
Riva's Bar and Restaurant, located next to our swimming pool, is exclusive to hotel guests. Riva's is the ideal spot to lunch, in a serene natural environment on the edge of the forest, without venturing far from the pool. At dusk, Riva's transforms into an intimate, candle-lit dining experience.
Guests staying in our Beach Cottages and Superior Suites can also opt to dine in privacy on the terrace of their rooms. With a romantic set-up, exclusive menu and private waiter service, it's the perfect way to add a touch of romance to your stay.
Wine connoisseurs can indulge in a tasting session in our stylish wine cellar, with a bespoke design and temperature control that houses a hand-picked selection of Old and New World Wines from around the world in their optimum condition.
Guests can share inspiring holidays snaps with friends and family courtesy of our complimentary WiFi which is available throughout the resort.